Your new shutters can be supplied with integrated blinds are part of the installation. The blinds act as another layer between your windows and shutters and also add to the overall look. This type of shutters is perfect for rooms where you are looking for the best blackout solution possible with louvered shutters. The shutters come complete with blinds built into the frame which you can operate via a chord just as you would with traditional blinds.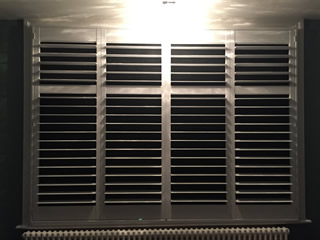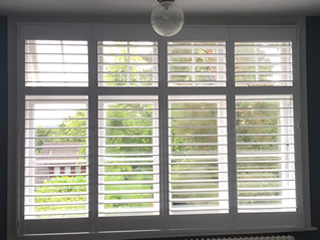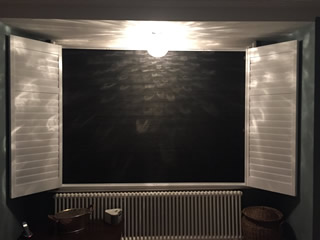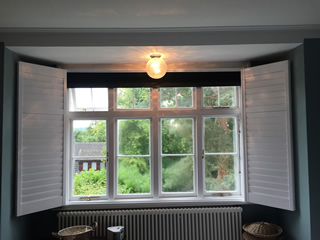 These shutters benefit from extra insulation and can provide near complete blackout. Many of our clients have used these shutters for bedrooms, cinema rooms and anywhere else where privacy and light blockage is paramount. The blinds can be simply pulled down when the shutters are in the open position and then the shutters can be opened, closed and adjusted as usual. When you require the shutters without the blind it can simply be pulled back up discreetly and out of view.
All our integrated blinds come in a diverse range of colours.